The Treadstone 71 Training Value Proposition

Cyber Intelligence Training and Services: The Comprehensive Solution for Proactive Cyber Defense
Stay Ahead in the Cyber World
In the ever-changing landscape of cybersecurity, reactive approaches fall short. Cyber Intelligence Training and Services empower you to stay ahead of the game through a holistic suite of offerings.
OUR SERVICES ENSURE YOU:
Differentiate Key Data Types: Understand the nuances between open-source data, information, and intelligence, and leverage each for optimal outcomes.
Master Online Anonymity: Safeguard your operations with best practices in maintaining anonymity online.
Assess and Remediate Your Attack Surface: Know the vulnerabilities and weaknesses in your digital environment and learn how to fix them.
Hands-On Implementation: We guide you through every step, ensuring smooth deployment of your cyber intelligence program.
GAIN A COMPREHENSIVE SKILLSET
End-to-End Intelligence Methods: From collection and analysis of human, geospatial, imagery, and cyber intelligence, we cover all bases.
Unbiased Reporting: Learn how to remove bias for accurate, reliable intelligence reporting.
Critical Thinking: Equip your team with the ability to think critically and rapidly analyze new data for actionable insights.
Early Detection and Prediction: Move from mere detection to prevention and prediction, staying one step ahead of adversaries.
Streamline Analysis: Reduce your analytic cycle time to provide swift and actionable intelligence.
Leadership Decision Support: Offer your leadership concrete recommendations and new opportunities based on solid intelligence.
In-Depth Data Analysis: From trend and pattern analysis to understanding anomalies, we make data work for you.
Integrate Traditional and Modern Approaches: Seamlessly combine your program with existing technical penetration testing and vulnerability assessments.
OSINT Tools and Capabilities: Build your team's proficiency in open-source intelligence tools for effective data collection.
Social-Technical Alignment: Integrate technical data with social networking information for a comprehensive understanding of threats.
Actionable Intelligence: Produce intelligence that not only informs but also catalyzes decisive actions.
Cyber Intelligence Training and Program Development: Your Blueprint for Advanced Cybersecurity Strategy
In a digital landscape fraught with evolving threats, a robust cyber intelligence strategy is crucial. Our program guides organizations in integrating cyber intelligence as a force multiplier, optimizing both strategy and operations.
WE ASSIST ORGANIZATIONS TO:
Strategize Analytic Reporting: We help you define and implement the analytic approaches that meet your unique needs.
Augment Team Capabilities: Through our training, your team will aggregate data from various sources, both internal and external, transforming raw data into actionable intelligence.
Ensure Accountability: We help you align your organizational actions with stakeholder expectations, thereby increasing trust and effectiveness.
Institutionalize Analytic Methods: Learn and apply target-based and behavioral analytic techniques to improve decision-making.
GOVERNANCE AND FEEDBACK
Manage External Data Collections: Understand and implement best practices for governing external data, including managing feedback mechanisms and ad-hoc collection services.
Optimize Internal Engagements: Understand the specific intelligence needs of your internal stakeholders and customize your services accordingly.
RELATIONSHIP BUILDING AND STAKEHOLDER ENGAGEMENT
Maximize Intelligence Services: Establish processes and leverage technology to scale your intelligence operations.
Build and Manage Relationships: Actively engage with stakeholders and external contacts, including technology vendors and data providers, to expand your intelligence network.
Adapt and Evolve: Consistently update and improve your tools and processes for a more efficient and effective intelligence service.
Promote Intelligence Products: Make your services known both internally and externally, increasing their impact and reach.
SKILL DEVELOPMENT AND PROCESS ENHANCEMENT
Leadership in Intelligence: Support your cyber, threat, business, and competitive intelligence leads by managing key product deliveries.
Education and Training: Equip your team and stakeholders with the knowledge they need to comprehend and utilize your intelligence services effectively.
Technological Adaptability: Shape your technology requirements to support evolving intelligence processes.
Professional Growth: Provide coaching and mentoring to your team members, ensuring ongoing skill development.
Contribute to the Bigger Picture: Play an active role in department-wide initiatives, keeping your team at the forefront of intelligence activities.
The Takeaway
Our Cyber Intelligence Training and Program Development is not just a service; it's a comprehensive strategy designed to elevate your organization's cybersecurity posture and decision-making capabilities. Leverage our expertise to build an intelligence-driven organization, resilient against both current and emerging threats.
Your organization needs more than a traditional cybersecurity approach; it requires a dynamic, proactive, intelligence-driven strategy. Cyber Intelligence Training and Services offer you the resources, skills, and expertise to excel in this complex arena.
Choose us to elevate your cyber defense and decision-making capabilities. Together, we'll create a future where you don't just respond to threats but preempt them.

Cognitive Warfighter Training - Retool your mind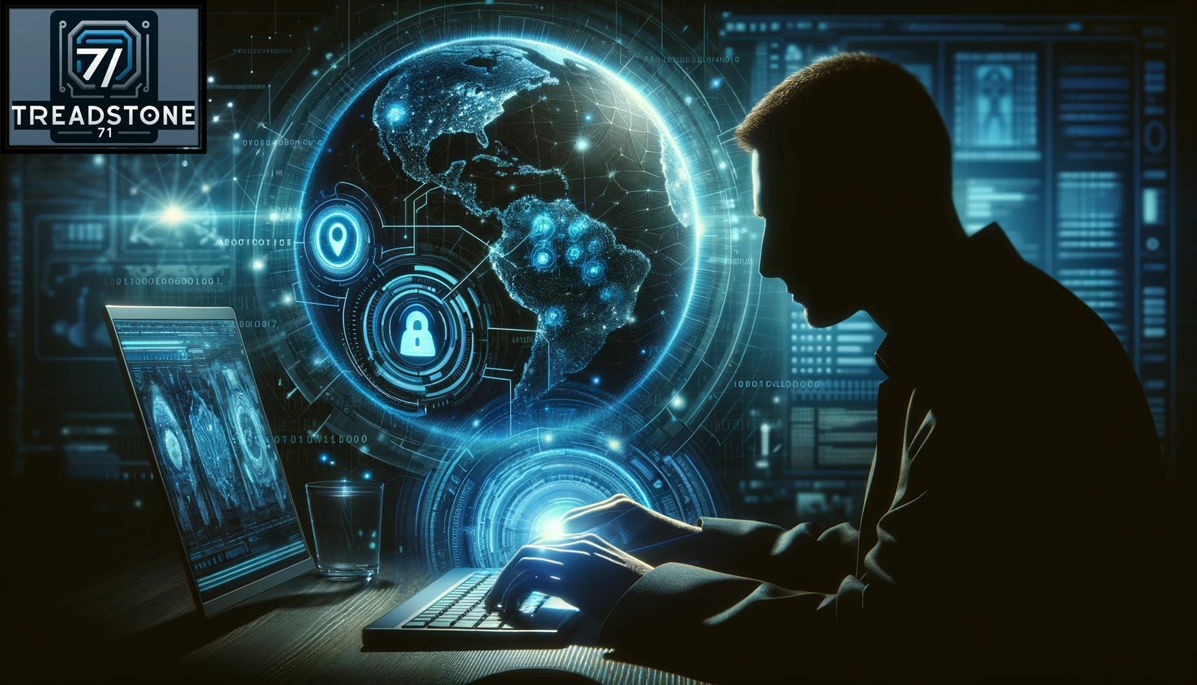 Training Subscription - All Online Courses for One Year 500 students
Limited Opportunity: Only 20 Subscriptions Available at $99,990.00 ($4.71/class/student)
Introducing the One Year Five Hundred subscription from Treadstone 71 – a unique and comprehensive training package designed to unleash the potential of your existing staff and guide new employees from junior to senior levels. The full Treadstone 71 online course catalogue at your fingertips. Over forty courses and counting. 
Our curriculum spans traditional cyber intelligence and counterintelligence tradecraft, extending to cutting-edge Strategic Intelligence and Cognitive Warfare training. With over 40 online classes, we bridge the gap between the physical intelligence world and the virtual world, providing the adhesive that binds them together.

Normal cost for one student and all Treadstone 71 courses is approximately $30K.
Our Featured Courses
We continue to update and add new courses and course bundles to our offerings. If do not see what you need, let us know.

Student Referral Program
Students who refer other students for classes, and the new student enrolls, you get 10% off your next class (an additional 10 percent) and the new student gets an additional 10 percent off)!
Student Referral Program - Give 10 Get 10 - Great way to more discounts for everyone!
NOTE: When viewing a lecture video, do not open a new browser tab from the original. Watch all video lectures in your initial tab. Otherwise, lectures will seem to be completed but will not. This is a known issue with Teachable.


An important strategy called attention mastery is used against cyber security organizations. Characterized by three elements in cognitive warfare, attention mastery includes the Influencer, who wants to dominate the attention of the target audience. The target audience that intends or is willing to accept the information provided by the influencer and, a medium through which a loyal and stable audience can be maintained for its policies.The bottom line is to reduce your critical thinking and destroy the truth, creating doubt while speeding actions to extreme mental fatigue.The main cyber adversaries wage full-scale wars against you that transcends software. The target is your mind.